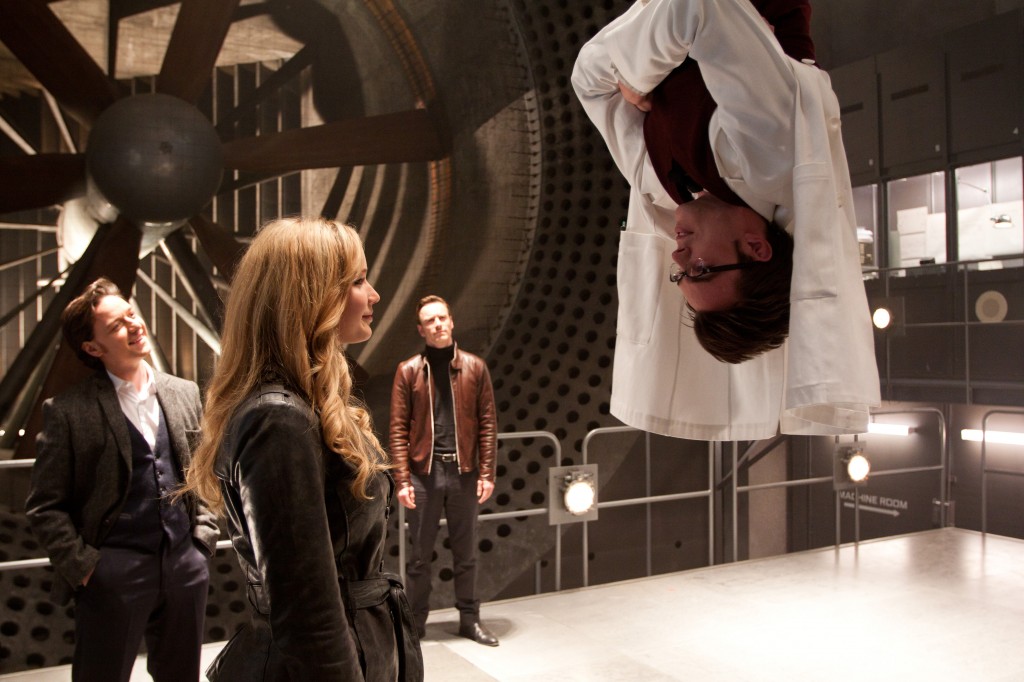 The X-Men franchise has been going for several years now, so what can this latest addition to the franchise bring?
We know it's a prequel of sorts, which seems to be increasingly popular with film studios. Got a semi-decent film franchise? Having problems tying on another sequel? Solution. Do a prequel!
So what's this one all about then?
According to the official release:
(The film) charts the epic beginning of the X-Men saga, and reveals a secret history of famous global events. Before mutants had revealed themselves to the world, and before Charles Xavier and Erik Lensherr took the names Professor X and Magneto, they were two young men discovering their powers for the first time. Not archenemies, they were instead at first the closest of friends, working together with other Mutants (some familiar, some new), to stop Armageddon. In the process, a grave rift between them opened, which began the eternal war between Magneto's Brotherhood and Professor X's X-Men.
The film stars James McAvoy (Last King of Scotland, Wanted) as Charles Xavier/Professor X, Michael Fassbender (Inglorious Basterds, 300) as Erik Lehnsherr/Magneto, Kevin Bacon (Sleepers, Frost/Nixon) as Dr. Schmidt/Sebastian Shaw, January Jones (Mad Men) as Emma Frost, Caleb Landry Jones (The Social Network, The Last Exorcism) as Sean Cassidy/Banshee, Nicholas Hoult (A Single Man, About a Boy) as Hank McCoy, Jennifer Lawrence (Winters Bone) as Raven Darkholme/Mystique, Oliver Platt (Love & Other Drugs, Frost Nixon) as The Man in Black, Lucas Till (Spy Next Door, Hannah Montana) as Alex Summers/Havok, Rose Byrne (Get Him to the Greek, 28 Weeks Later) as CIA Agent Moria McTaggert, Jason Flemying (Clash of the Titan, Kickass) as Azazel, Edi Gathegi (Twilight) as Armando Munoz/Darwin and Zoe Kravitz (The Brave One) as Angel Salvadore/Angel
Related articles