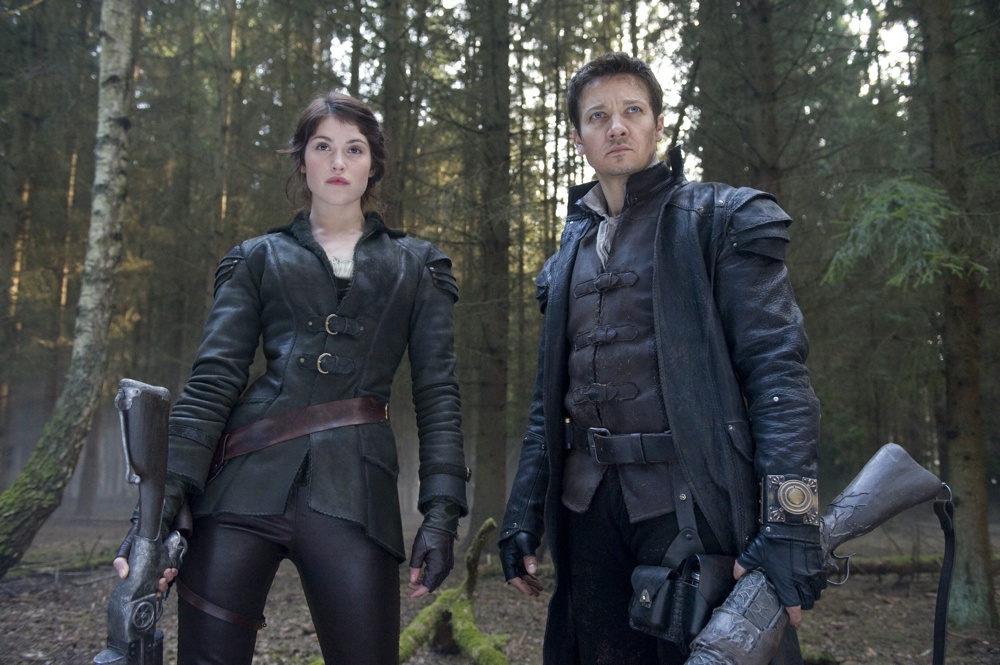 Remember the story of Hansel and Gretel? Imagine what happened to them later ..
Well now you don't have to ..
Hansel and Gretel: Witch Hunters picks up the story of the pair 15 years later where they've evolved into well .. witch hunters.
Here's the trailer:
The film, which goes on release in 3D in early 2013, stars Jeremy Renner as Hansel and Gemma Arterton as Gretel.
They're joined by Thomas Mann as Ben, Famke Janssen as Muriel, Pihla Viitala as Mina, Peter Stormare as Sheriff Berringer, Derek Mears as Edward, Monique Ganderton as Candy Witch, Ingrid Bolsø Berdal as Horned Witch, Zoë Bell as Tall Witch and Joanna Kulig as Redhead Witch