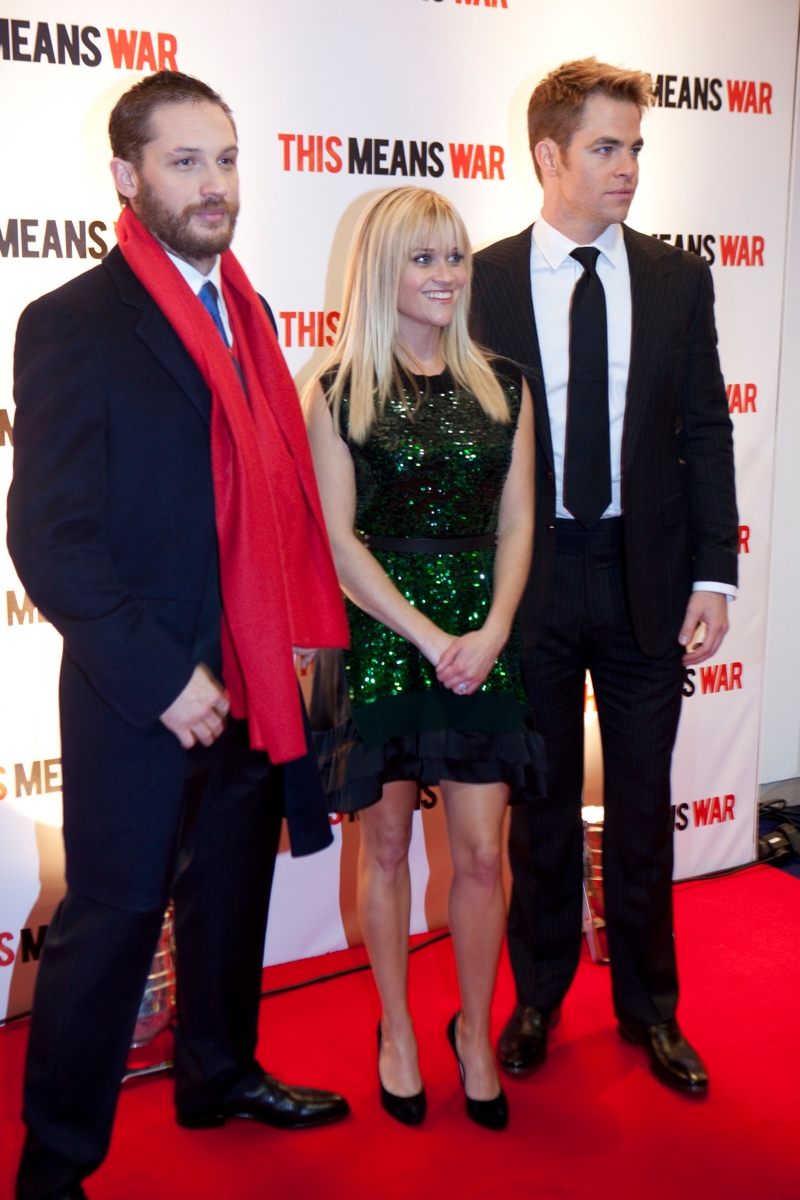 I've always liked Reese Witherspoon. She's done some really good films in the past, both serious and lighthearted. Sure, she's done a few films that you'd have to wonder what on earth she was thinking, but that happens with most actors I guess.
Her upcoming vehicle, in which she stars alongside Chris Pine and Tom Hardy has the potential to be hilarious, but could just as easily be a train wreck.
In This Means War Pine and Hardy are top notch CIA agents that are also great friends. That changes when they both fall for the same woman – Witherspoon.
The film goes on release on February 14th here in Ireland, so it's yet another romantic film (even if it's a comedy) that the studios have lined up for Valentine's Day.
UPDATE: The studio has confirmed that the film is available for previews on the 14th in some cinemas, but the official release is actually March 2nd 2012.
Related articles