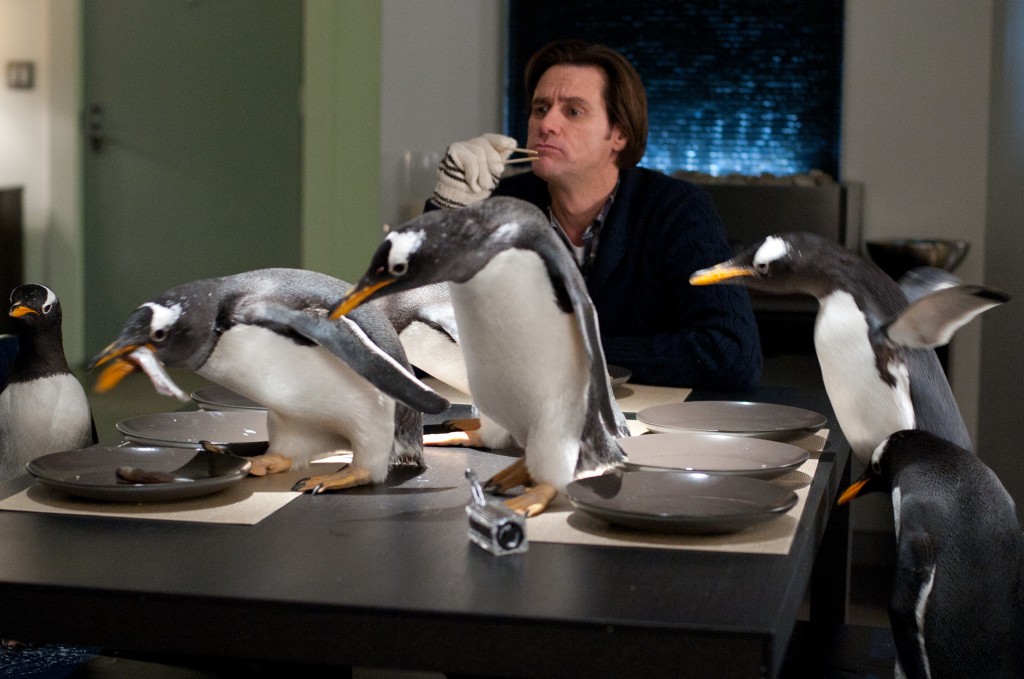 Starring Jim Carrey, Carla Gugino, and Angela Lansbury, Mr Popper's Penguins goes on general release in the UK and Ireland on August 5th.
The film is based on a novel that was first published in the 1930s about a man who inherited 12 penguins. In this screen version of the story there are only 6
Jim Carrey plays Mr Popper, who is a successful businessman. He's divorced, but gets on ok with his ex-wife (played by Carla Gugino) and has two kids who he gets to see every second weekend.
Everything is going well with his career until he gets a final gift from his late father – a real live penguin. When he tries to return the penguin he gets lumbered with another five penguins.
As the story develops Popper comes to appreciate the importance of family – and not just his human one.
Carrey loves the film's concept:
"I wanted to do a movie that families are going to remember," he explains. "Some people resist working with children and animals, for fear of being upstaged. But I love capturing the spark of innocence. And what is better than animals – penguins, in our case – and children to bring that out in us?"