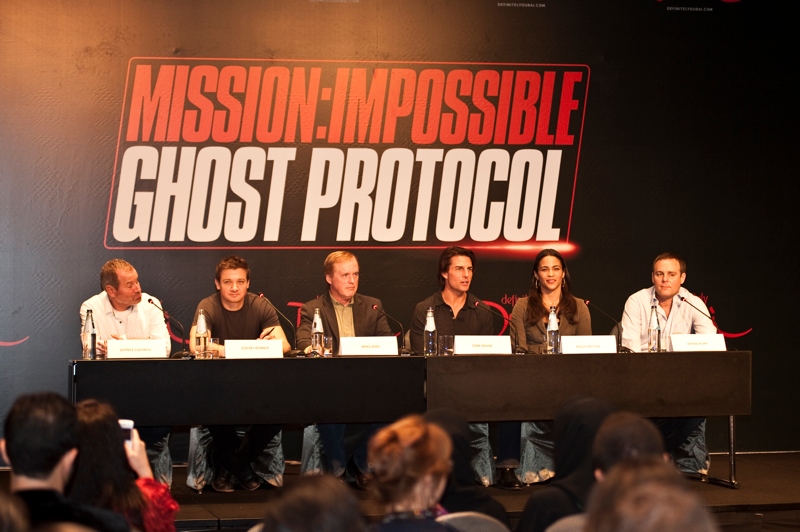 Ethan Hunt (Tom Cruise) is finally getting a fourth outing after a break of 5 years!
This time round the film is directed by Brad Bird and is being produced by J. J. Abrams.
What's the plot?
Details are a bit sketchy at the moment (the media build up is only just starting .. ), but the basic outline is that IMF is in trouble. It gets shutdown when it's implicated in a terrorist bomb plot. Ethan Hunt and his new team (Jeremy Renner, Paula Patton and Simon Pegg) have to go undercover, clear the organisation's name and save the day.
To whet your appetite a bit here's the first trailer: