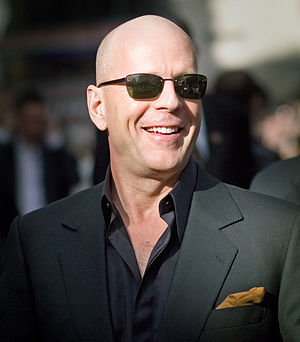 The Die Hard franchise simply refuses to die ..
While there was a respectable gap in the series of sequels with 12 years between Die Hard With A Vengeance (1995) and Live Free or Die Hard (2007), Hollywood has obviously decided to shorten the gap with the next release.
The oddly titled A Good Day To Die Hard goes on release in the US in February 2013. Whether the film makers were conscious of the ammunition they'd just given to satirists with their choice of title or not is unclear, but I can predict some rather amusing one liners.
So far we don't have a lot to go on in terms of plot etc., but if the last few movies are anything to go by .. Bruce Willis will reprise his role of hardass with the odds stacked against him. He'll get to crack some rather corny one liners and we'll see millions of dollars in pyrotechnics explode on the big screen as all sorts of vehicles and buildings are destroyed for our entertainment.
It'll probably be fun and some of us will love it, while others will hate it.
So hopefully it'll be a typical addition to the Die Hard stable .. or maybe it won't be.. we'll have to wait until early next year to really find out..
But in the meantime here's the teaser trailer:

Related articles