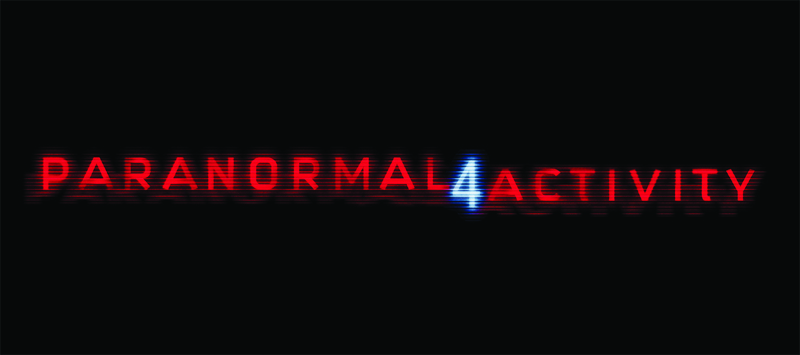 Paranormal 4 goes on general release on October 19th, but the studio is running a special "social" promotion via Facebook to give fans early access.
The studio will choose 25 cities worldwide to get early access to the film based on the results of voting via the film's official Facebook page
If you want to participate head over to Facebook and click on the "Want It" button on the page.
The Facebook  displays a leaderboard of cities around the world and their ranking in realtime: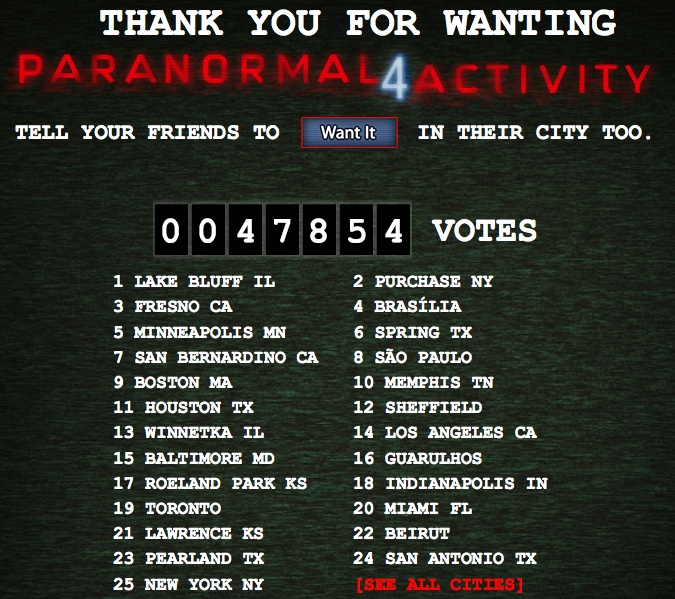 Movie studios are doing more and more marketing via social media channels, though this particular campaign is a new spin for me at least.
Here's the trailer:
Related articles