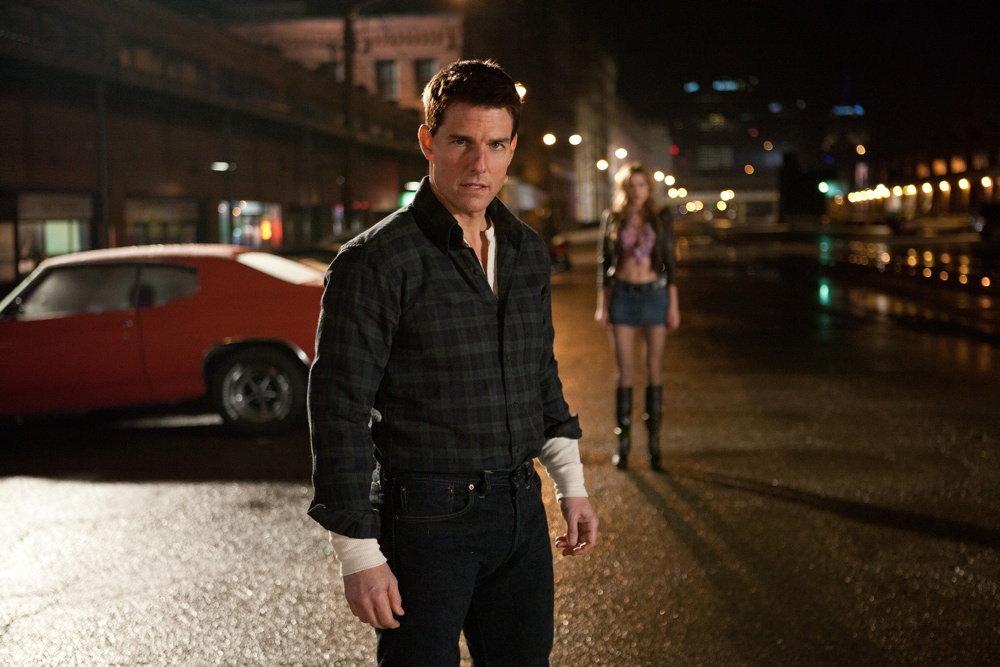 I love the Jack Reacher character.
I am, however, incredibly confused by Hollywood's casting of Tom Cruise as the central character in the upcoming release of Jack Reacher
It's not clear which one of the Lee Child novels the film is based on, but the IMDB blurb suggests that it might be more of an amalgam:
A homicide investigator digs deeper into a case involving a trained military sniper who shot five random victims. Based on a book in Lee Child's crime series.
So apart from Cruise who else is involved?
Tom Cruise as Jack Reacher
Rosamund Pike as Helen Rodin
Richard Jenkins as Alex Rodin
Robert Duvall as Cash
David Oyelowo as Emerson
Michael Raymond-James as Linsky
James Martin Kelly as Rob Farrior
Nicole Forester as Nancy Holt
Alexia Fast as Sandy
Joseph Sikora as James Barr
Jai Courtney
Werner Herzog as The Zec
The film goes on release in the UK and Ireland on December 26th 2012 and here's the trailer
Now the obvious question I'd have is how do you get Tom Cruise, who is about 2 foot tall, to play the role of Jack Reacher who is well over 6 feet tall?