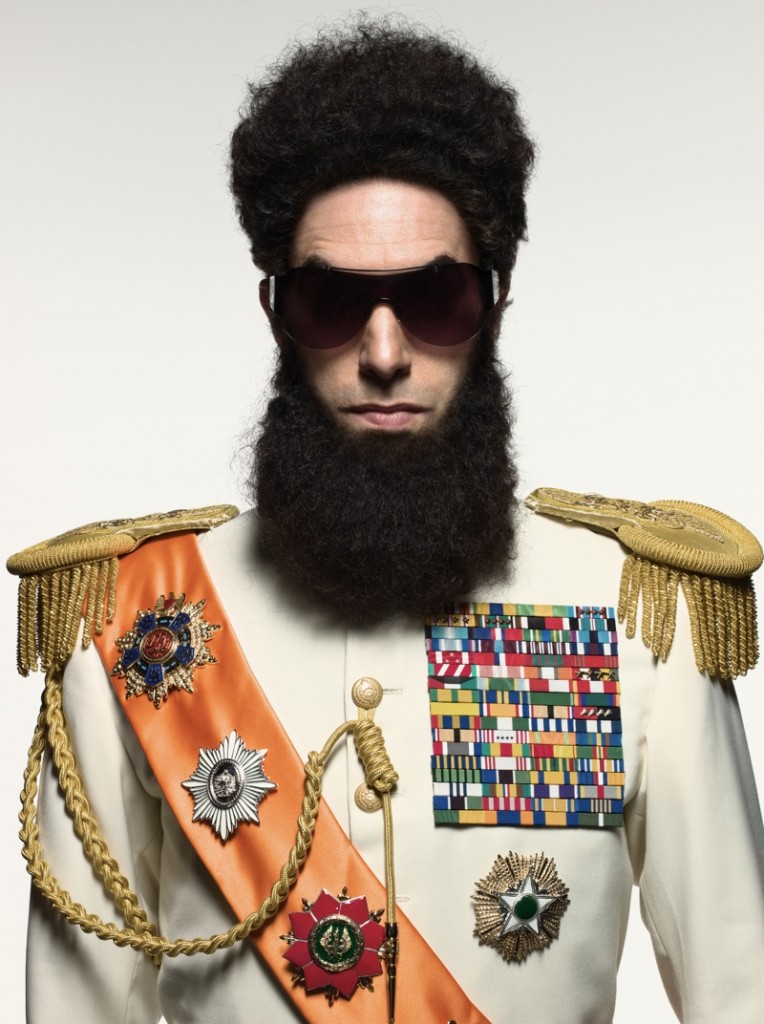 Coming to a screen near you in summer 2012 is yet another Sacha Baron Cohen vehicle. This time round he's The Dictator in the film of the same name.
The film's blurb at the moment is more of a sound bite than anything else:
The heroic story of a dictator who risks his life to ensure that democracy would never come to the country he so lovingly oppressed.
And it's supposedly inspired by Saddam Hussein's book, but there aren't that many details available at the moment.
IMDB is listing Anna Farris, Ben Kingsley and Megan Fox as co-stars.