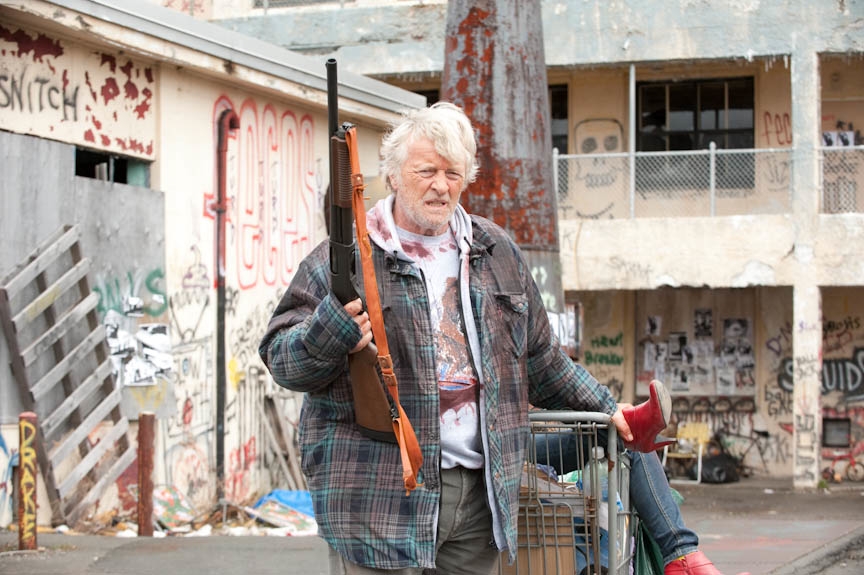 If you're squeamish then don't watch the unrated version of the  trailer for Rutger Hauer's latest vehicle, Hobbo With A Shotgun. The one I've posted here is violent, but not as graphic ..
So apart from being a very violent looking film, what exactly is it about?
The basic storyline: A homeless vigilante blows away crooked cops, pedophile Santas, and other scumbags with his trusty pump-action shotgun.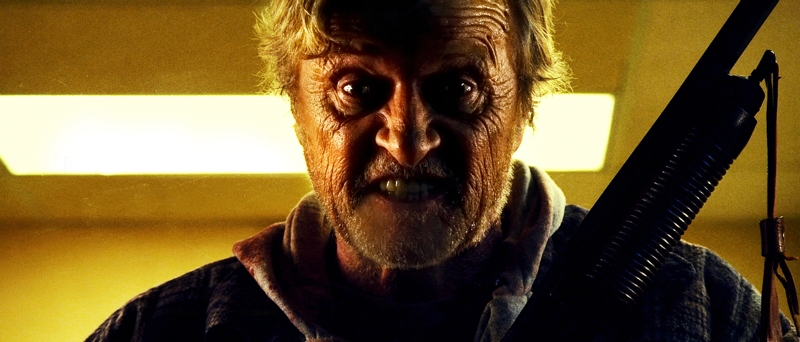 Longer version, from the official site:
A train pulls into the station – it's the end of the line. A Hobo jumps from a freight car, hoping for a fresh start in a new city. Instead, he finds himself trapped in an urban hell. This is a world where criminals rule the streets and Drake, the city's crime boss, reigns supreme alongside his sadistic murderous sons, Slick & Ivan. Amidst the chaos, the Hobo comes across a pawn shop window displaying a second hand lawn mower. He dreams of making the city a beautiful place and starting a new life for himself. But as the brutality continues to rage around him, he notices a shotgun hanging above the lawn mower… Quickly, he realizes the only way to make a difference in this town is with that gun in his hand and two shells in its chamber.
Now this all may sound a bit ridiculous, but if you take the time to watch the, admittedly gorey, trailer, you'll realise that there's quite a bit more to it than meets the eye at first.
It's already been recognised being chosen for the official selection of both the 2011 Sundance Film Festival and the SXSW Film Festival
And what are critics saying about it?
Well it can't be that bad, since Rotten Tomatoes is rating it positively with a very high 81% positive (compare that to Fast Five which got 79% or Scream 4 at 56%)
The film goes on release on July 15th in the UK.
Related articles