Breaking Dawn (part 1), which is part of the Twilight series, goes on release later this year.
The studio made available some new photos of the young stars a couple of days ago and the media went wild.
This kind of photo was what got them all going: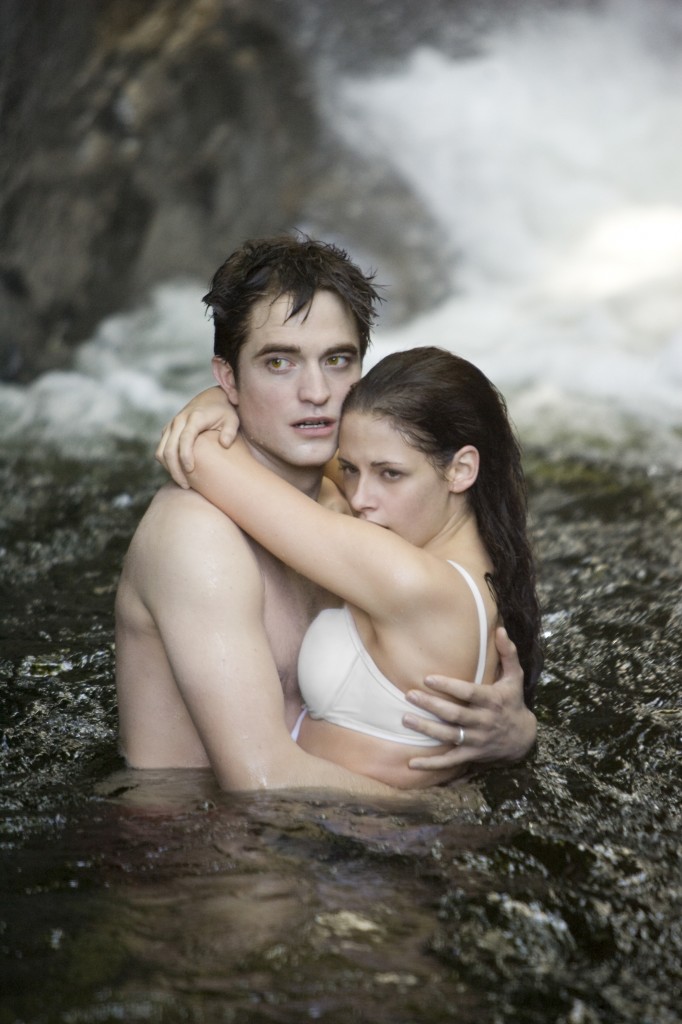 What do you think?